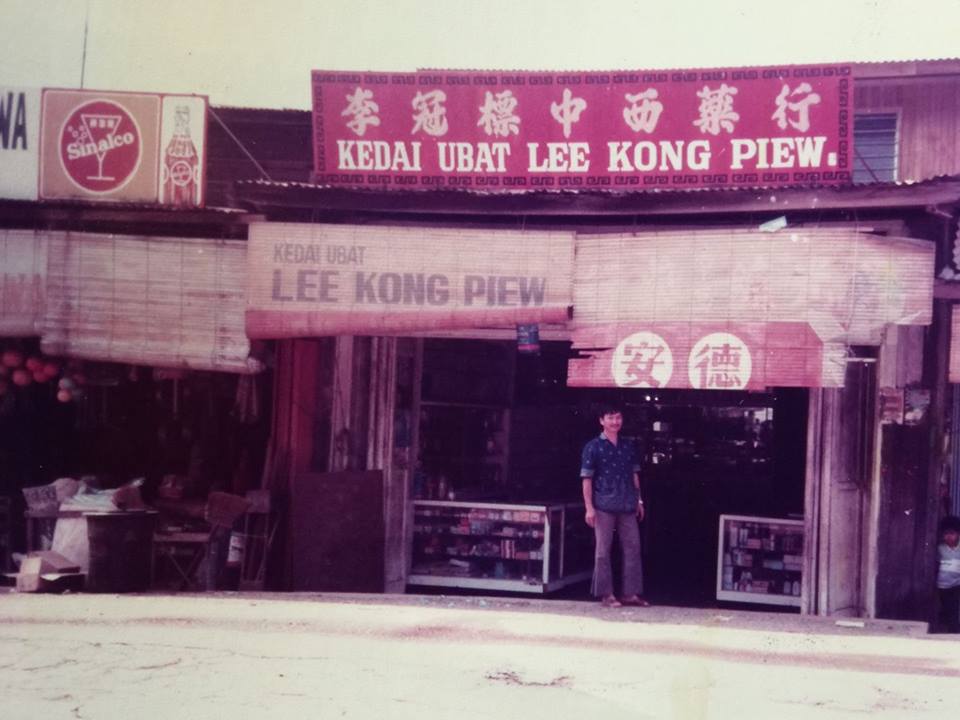 百子柜是马来西亚第一家中医养生网上服务平台,于2014年7月正式运营上线,总部设在吉隆坡,在新马两地都有合作注册医师。百子柜的团队主要由中医养生的热爱份子组成,创办人出生于中医世家,在父亲经营了40年历史中药店的熏陶下创办百子柜,公司成立的理念是为了帮助中医师推崇自然疗法、养生秘籍。而"百子柜"的原意是传统中药店中草药的储存抽屉,我们自名"百子柜"是为上百抑或上万家中医诊所提供线上储备仓库,我们既是中医师们抓药用的"百子柜",同时也是网民抓住健康的百科全书。
百子柜网络主要业务是为网民提供养生资讯、介绍优秀中医师、便捷抓药系统、药膳养生方法等;另一方面也提供优质养生产品,目前网站上主营的商品上百,主要有中草药、蜜糖、燕窝、汤料、保健品、花茶等,我们同时也不断地扩充商品种类。
我们立志发扬中医文化,我们的中医师平台免费为中医师提供专业介绍服务,为中医师设计便捷抓药系统;我们的电子商务平台目 打造成全国网络家庭健康商品消费的首选。目前,我们已经在发展速度上创造了非常可喜的成绩,在规模上也已经进入行业的前例,先后获得多家中医诊所、知名产商的好评。
百子柜的商品采用品质最好中草药以大卖场模式,打出了比一般中药店的价格廉价20-30%,并先后被国内30多家中医诊所的支持,同意与百子柜配合,共同推崇价廉物美的良好医德,为百子柜会员创造最大的价值,真正达到"健康,一滑就有了!"实实在在的口号。
Bai Zi Gui is Malaysia's first online platform for Traditional Chinese Medicine (TCM). Our website was inaugurated in July 2014 with its headquarters in Kuala Lumpur, and registered practitioners in both Singapore and Malaysia. The Bai Zi Gui team consists of TCM enthusiasts who are passionate about promoting natural healing methods and healthy lifestyle attitudes. Our name literally refers to the medicine cabinets that are a hallmark of Chinese medical halls. By naming ourselves thus, we hope to become both an online storage facility for TCM clinics and also the go-to encyclopedia for health-conscious web users.
Besides offering premium health products, we want to provide web users with useful information on health, introduce our team of highly qualified TCM physicians and also present a convenient way of obtaining medicinal prescriptions. Currently our website stocks hundreds of different products, namely Chinese herbal remedies, honey, bird's nest, nourishing soups, health supplements and scented teas, etc. We are continuously sourcing for more products to expand our repertory.
Our mission is to be the choice website for health products and supplements in Malaysia. To date, we have grown our business to an impressive scale in the industry and earned the positive feedback of many Chinese medical clinics and product manufacturers. Bai Zi Gui's products are not only of the highest quality- our prices are 20-30% lower than those found in usual Chinese medical halls. Furthermore, we have also received the tangible support of over 30 Chinese medical clinics in Malaysia that have agreed to produce value goods at lower prices for the benefit of our members – truly allowing us to accomplish our vision of "Wellness at a swipe".